The choir was delighted to make a return to Cambuslang Parish Church on a sunny Sunday afternoon (4 February) for the first in our spring series of Choral Celebration concerts.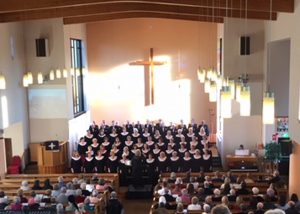 The concert helped to raise funds for the church and a packed audience warmly greeted the choir and were generous in their appreciation of our efforts.
We shall look forward to returning to Cambuslang at some time in the future.