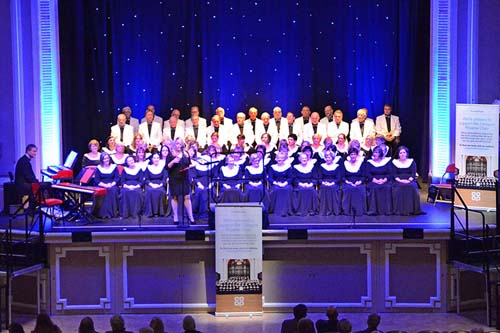 On Saturday 29th October, we had the honour to perform a concert in the Town House, Hamilton, to celebrate the 30th anniversary of St. Andrew's Hospice, Airdrie. All of the proceeds from the concert will go towards the current capital fund appeal being undertaken by the hospice. The great news is that in only 18 months, half of the £9,000,000 needed for refurbishment of the hospice has already been raised.  Congratulations to Gilbert Cox and his team for all their efforts.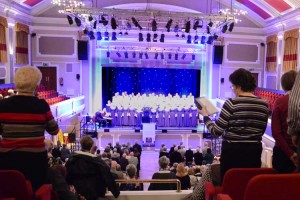 At the concert, we also launched our new postcard CD. Once again, money raised from sales of the CD will go to the hospice and to St Andrew's Metropolitan Cathedral, Glasgow. A potential £25,000 will be raised for the Hospice through our CD donation. Thanks are due to many people for their support with this project – St Andrew's Cathedral and Monsignor McElroy, Co-op Funeralcare, the Vivian Angus Bequest and the WM Mann Foundation.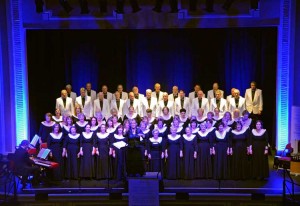 Finally, we were also able to present a cheque for £400.00 to the fund from choir members. This money was raised from our highland tour quiz and a raffle held at our recent open night. A further, separate donation was raised by a raffle on the evening of the concert. Thanks to all our generous choir members and guests who contributed to these events.
(Photos by John Blue)