From 'The Oban Times' Thursday 3 October 2019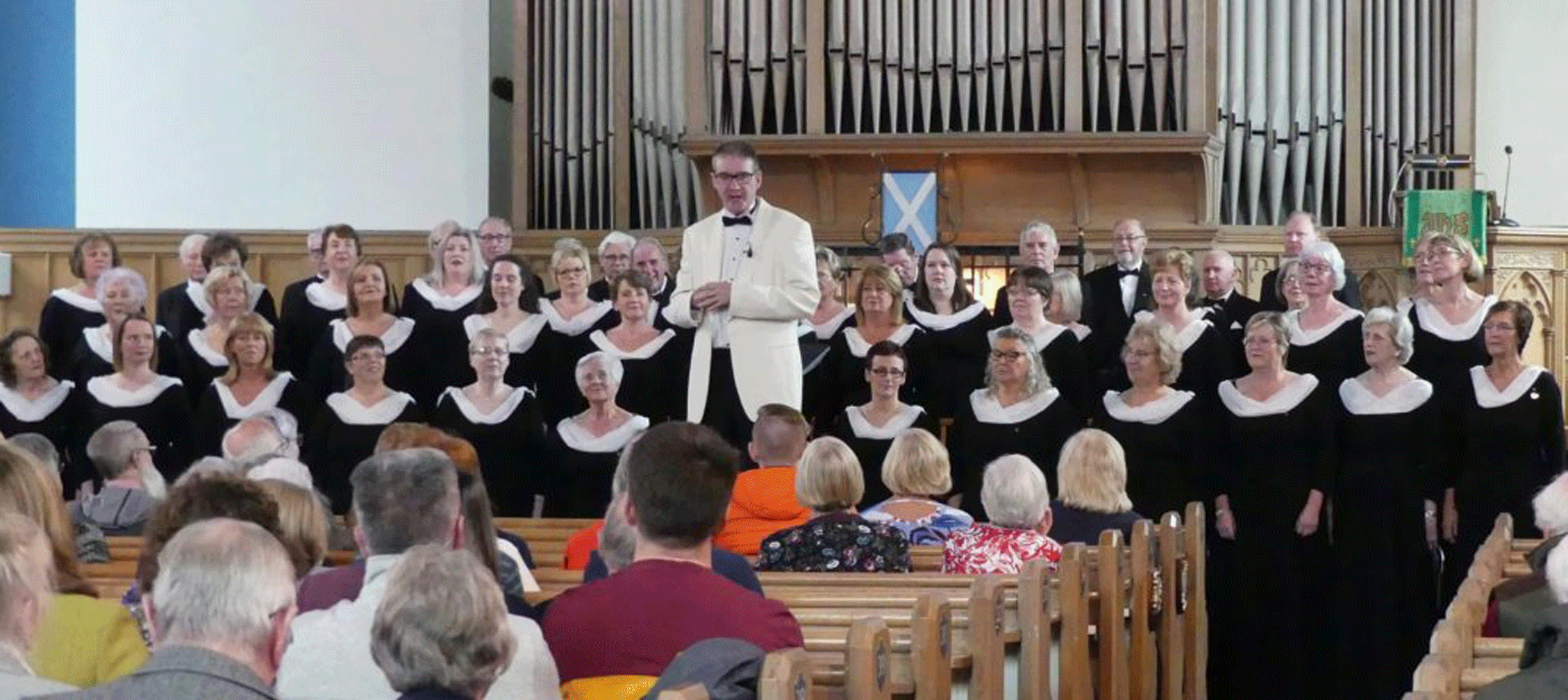 On Sunday afternoon, Duncansburgh MacIntosh Parish Church in Fort  William welcomed members of the Glasgow Phoenix, one of Scotland's best known choirs.
The choir, led by their new conductor Cameron Murdoch, came to Fort William as part of an Argyll and Lochaber tour.
Around 60 choir members and musicians took part in the event with a mixed programme of classics, sacred music, Scots songs and songs from the shows.
The 150-strong audience thoroughly enjoyed the event and it is hoped the choir will return on future autumn tours to share their special mix of music.
The event raised more than £1,000 for the High and Dry Fund, which meets the cost of keeping the church building and fabric in good condition for events like this to take place frequently in the years ahead.