Conductor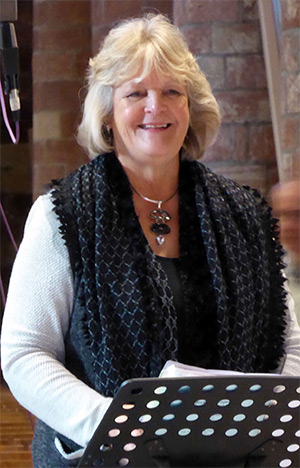 Marilyn J Smith MBE, LRAM:
Conductor and Musical Director
Appointed in 1991 as our Conductor & Musical Director, Marilyn trained at the Royal Academy of Music where she gained her Professional Certificate in Singing before moving to Scotland in 1973. She sang professionally as a soloist, with Scottish Opera, the Royal Scottish National Orchestra Chorus, and the John Currie Singers.
Choirs have always played a significant part in Marilyn's career. She first conducted a very successful junior choir in London, and in Scotland, trained and conducted children's and adult choirs before her appointment to the Glasgow Phoenix Choir. With the GPC she has made many recordings and toured Europe, the UK and USA. Marilyn teaches singing at the Royal Conservatoire of Scotland and regularly adjudicates at music festivals throughout the UK, and at the National Gaelic Mod in Scotland.
Marilyn is proud that many of her students are now performing, teaching and conducting professionally themselves, keeping the tradition of choral singing alive. Marilyn was awarded an MBE in the 2012 UK Honours List in recognition of her services to music.
Accompanist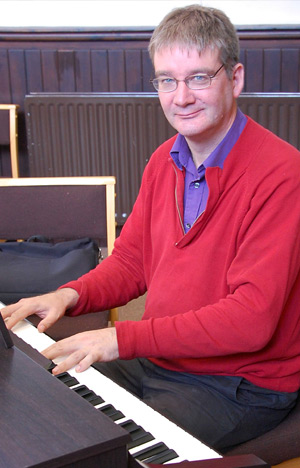 Cameron Murdoch B.Mus (Hons):
Accompanist and Depute Conductor
Appointed as Accompanist and Depute Conductor in 1987 Cameron is an honours graduate in music from the University of Glasgow and also studied at the Royal Conservatoire of Scotland. He regularly plays harpsichord and piano with various musical ensembles and performs as piano accompanist throughout the British Isles. He is also an organist of note and his playing can be heard on the soundtrack of the film 'Chocolat'.
He has broadcast on BBC Radio 3 and has appeared as accompanist in BBC Television's "Young Musician of the Year". He has previously been Musical Director of Glasgow Opera Group and Conductor of the Clydebank District Choir. Cameron teaches piano at the Royal Conservatoire of Scotland. He is also Organist and Choir Master of St. John's Renfield Church in Glasgow's West End. Many of the pieces in the current Phoenix repertoire are arranged by Cameron and as he himself modestly admits on his Facebook page he's also "quite good at the piano"!
Office Bearers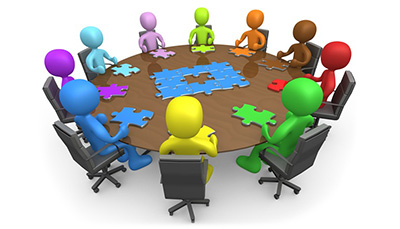 As a Registered Charity, the choir is run by an elected council, a legal requirement. Details of the council members and their roles and responsibilities can be found here.
Members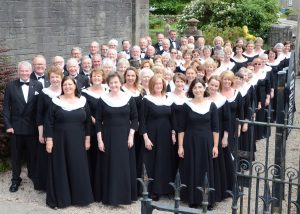 The choir has Singing Members, Associate Members, Patrons, and Honorary Members. You can find out more here.