On our recent tour of the Highlands the third concert in our series, in Ness Bank Church, Inverness, was to raise funds for Marie Curie and to celebrate the life of our mutual friend and supporter, May Storrie CBE, who died earlier this year.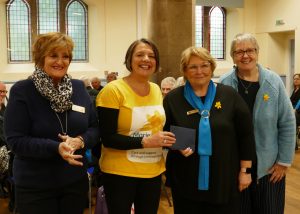 During the tour our choristers participated in the, now traditional, tour quiz and contributed a token sum to take part. We were able to pass on the money raised to Marie Curie on the day of the concert, a not insubstantial £250.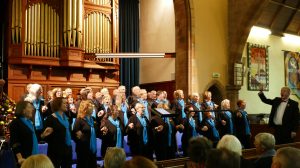 The concert itself raised an amazing £3,034, our audience having queued along the street and round the block to attend.
We very much look forward to returning in future years.