The choir gets another new conductor and a new direction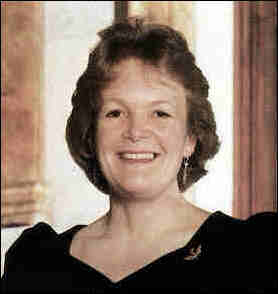 Our present conductor, Marilyn J Smith, joins in 1991 and begins to shape the modern choir you hear today.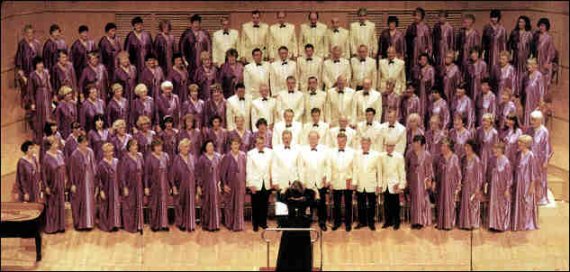 Picture of Choir from 1995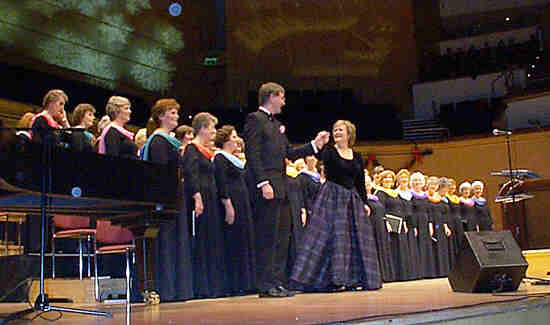 Picture of Choir at Christmas Concert GRCH 1999
---
The Choir sings at the BBC Proms, Royal Albert Hall London, 1998
One of Marilyn's challenges was to prepare the choir for a BBC Proms concert in London. Click the heading to find out more.
Saturday 15th August 1998 (20.00) Henry Wood Promenade Concert, Royal Albert Hall, Carl Orff – Carmina Burana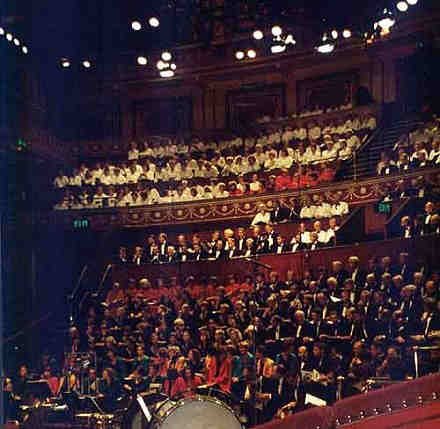 Picture of all choirs on stage at Royal Albert Hall
Cheltenham Bach Choir, Choir of New College, Oxford, City of Birmingham Choir, City of Birmingham Symphony Youth Chorus, City of Glasgow Chorus, Glasgow Phoenix Choir, Harrogate Choral Society, Hertfordshire Choral Society, Ipswich Bach Choir, Joyful Company of Singers, Leicester Philharmonic Choir, Malvern Festival Chorus, Sheffield Philharmonic Chorus, Waltham Singers
Judith Howarth, soprano, John Graham-Hall tenor, Rodney Gilfry baritone
Terry Edwards conductor
Listen to an excerpt from "O Fortuna":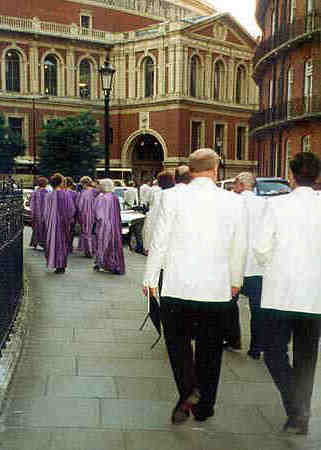 Could these be some of the purple chitons?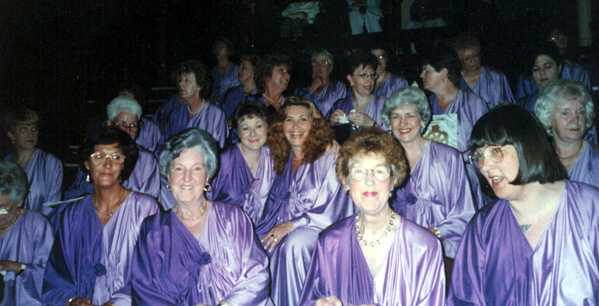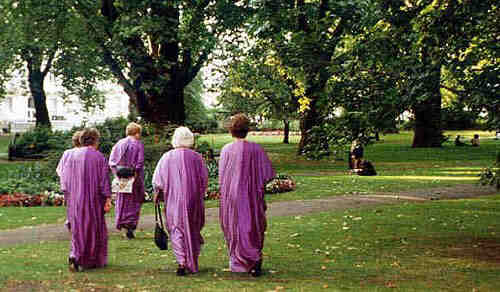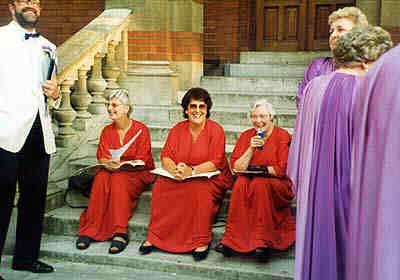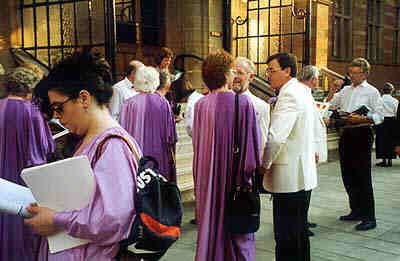 No more pictures – our photographer had to go and sing!!
---
Easter 1999, and a tour of Belgium, the Netherlands and Germany
The Choir's most ambitious European tour to date took it to three countries, undertaking six concerts, two church services and two impromptu recitals in cathedrals, and travelling more than 2,100 miles in eight days. Click the heading for more information.
---
The Choir visits Hereford, October 1999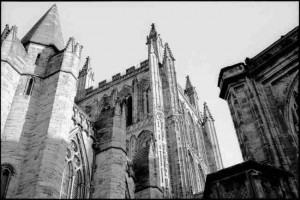 One of the connections made by the choir has been with the Hereford Police Male Voice choir, who in their own words are made up of "policemen, ex policemen, and people otherwise known to the constabulary!" Click the heading for more.